Contact Us
Infinity Martial Arts, Unit 4-6 Artillery Road, Lufton Trading Estate, Yeovil, Somerset BA22 8RP
+44 (0)1963 440742 (Daytime)
+44 (0)786 506 2234 (Anytime)
Info@infinitymartialarts.co.uk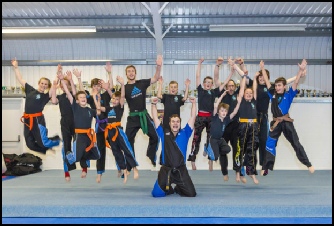 Welcome to the official Infinity Martial Arts Yeovil website. We are the No.1 Freestyle Martial Arts club in Somerset. Founded by British, European and 5 times World Champion Joe Hallett.
Offering a wide range of Martial Arts classes at our fully equipped facility for Children from ages 4 years+ and Adults. We welcome all abilities including first time beginners. Our friendly instructors will support you throughout your journey to become a better you and reach your personal goals.
Infinity Martial Arts delivers a warm, safe and family friendly training atmosphere for everyone. There is always room for new members and we are excited for you to join the Infinity family.
Enjoy viewing our website and if you have any further questions about our classes please contact us and we will happily answer them.
We hope to see you at one of our classes very soon.
PLUS YOU MAKE NEW FRIENDS AND MOST IMPORTANTLY HAVE FUN WHILST TRAINING
* RESPECT
* SELF-CONFIDENCE
* DISCIPLINE
* FITNESS
* STRENGTH
* CO-ORDINATION
* CONCENTRATION
* BEHAVIOUR
* BALANCE
* WEIGHT LOSS



WHY TRAIN IN MARTIAL ARTS?
There are many physical and mental health benefits from training in Martial Arts including -




If you would like to gain these benefits
BOOK YOU FIRST FREE CLASS TODAY!
CLICK HERE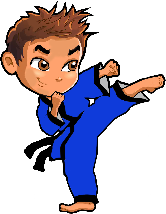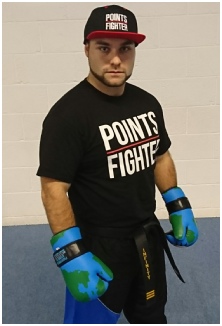 11/02/2020 - ITV West Country News Feature
We welcomed ITV West Country reporter Ben McGrail to the club on Tuesday 11th February for a live broadcast. The news show featured Infinity Martial Arts and its students and our fight against bullying. We are offering free classes to anyone experiencing bullying or have done in the past.

We have helped many children overcome bullying, building their confidence and teaching them the vital self-defence skills required to defend themselves.

Sensei Joe was heavily bullied at school and it was Martial Arts that got him through those hard times. He wants to help others going through the same issues he experienced with the power of Martial Arts.
If your child is being bullied and would like to take advantage of the free classes please get in contact with us.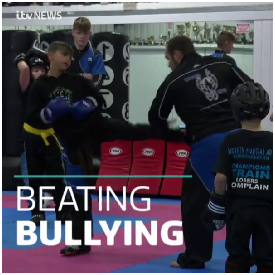 HERE IS THE FULL VIDEO VIEWED BY OVER 25,000 PEOPLE!
March - July 2020 - Infinity Lockdown Life
On 21st March, with great sadness, we were forced by the Government into closing the doors of our training facility to help combat the global pandemic of Covid-19.
This did not stop our students from continuing their training throughout lockdown. Our instructors worked tirelessly to deliver online training sessions to all members. In May we were given the go ahead by the Government to offer private outdoor classes to our members, these proved to be very popular indeed. Later on, we were able to extend these to group classes of up to 5 people. Even though we were training, it just wasn't the same and we were counting the days until we could re-open our Dojo doors to the public.
On 28th July we had our wish. Finally, after 4 months closed, we were open again! Putting into place many safety procedures, meeting Government guidelines, we are proud to say we are a Covid-19 secure venue.
November 2020 - Zoom Interactive Classes


We worked very hard to ensure we met all government guidelines with many risk assessments and protocols put in place and we are proud to say we are Covid-19 secure and compliant venue.
Infinity reopened their doors at the end of July with a new timetable and social distance classes. We welcomed many new members during this period and all students were fully enjoying their training.
Sadly we were thrown a curve ball by the government and the UK went into a second National lockdown in November. Infinity Martial Arts instructors did not let that stop them from delivering classes to students. Sensei Joe and his team source the technology of Zoom and offered weekly interactive online classes.

These were a huge hit with the students with each week more joining in. Well done to all students who continued their training during November.
We were allowed to physically to open for one more month in December before 2020 was done.

Sunday 20th December 2020 - Trixmas
Sadly we were unable to host our annual Christmas Party and Awards evening. However we were able to celebrate in style at our "Trixmas" session with a twist. There were two 1hour 30minute slots with maximum of 15 participants per slot. Each slot was full of fun. games and the Inflatable tumbling track was out for everyone to have a bounce and flip. We were also able to continue our tradition of the "Sport Sword Competition" where the supreme champion this year was Luke "Wonderboy" Gates winning the Repulsar Sword., Well done Luke!

Sensei Joe also gave out a four awards to students who really performed well despite the obvious restrictions.


Congratulations -
Junior Student Of The Year - Oz Harwood
Most Improved Students - Marcos & Imelda Gilbert
Rising Star Of 2020 - Barney Brooke
Curtis Page Memorial Trophy - Tom Foster
We would like to wish everyone a Merry Christmas and let's hope 2021 is a much better year for all of us.