Contact Us
Infinity Martial Arts, Unit 4-6 Artillery Road, Lufton Trading Estate, Yeovil, Somerset BA22 8RP
+44 (0)1963 440742 (Daytime)
+44 (0)786 506 2234 (Anytime)
Info@infinitymartialarts.co.uk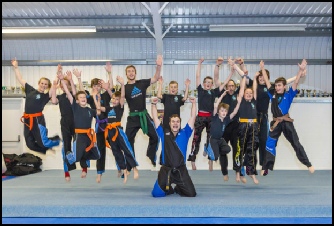 Welcome to the official Infinity Martial Arts Yeovil website. We are the No.1 Freestyle Martial Arts club in Somerset. Founded by British, European and 5 times World Champion Joe Hallett.
Offering a wide range of Martial Arts classes at our fully equipped facility for Children from ages 4 years+ and Adults. We welcome all abilities including first time beginners. Our friendly instructors will support you throughout your journey to become a better you and reach your personal goals.
Infinity Martial Arts delivers a warm, safe and family friendly training atmosphere for everyone. There is always room for new members and we are excited for you to join the Infinity family.
Enjoy viewing our website and if you have any further questions about our classes please contact us and we will happily answer them.
We hope to see you at one of our classes very soon.
PLUS YOU MAKE NEW FRIENDS AND MOST IMPORTANTLY HAVE FUN WHILST TRAINING
* RESPECT
* SELF-CONFIDENCE
* DISCIPLINE
* FITNESS
* STRENGTH
* CO-ORDINATION
* CONCENTRATION
* BEHAVIOUR
* BALANCE
* WEIGHT LOSS


27/07/2019 - Skill Striker Fight Night
On Saturday 27th July two young warriors from Infinity Martial Arts fought on the prestigious "Skill Striker" fight night Junior showcase held in Gordano, Bristol. Ollie 'Killer' Bees and Jessie-Lee 'Warrior' Jessopp fought tough opponents in Light-Continuous Kickboxing match ups over two 1 minute 30 seconds rounds. Both Infinity fighters took the runner up position, however both took their fights to a split decision.
Also on the night Infinity Forms Squad members Aiden Male, Luke 'Wonderboy' Gates and Henry Pollock entertained the crowd with their Musical Forms demonstrations.
Thank you to promoters Andy Cleeves & Gio Marchese for inviting us and putting on a great show.
We are looking forward to coming back in December.


WHY TRAIN IN MARTIAL ARTS?
There are many physical and mental health benefits from training in Martial Arts including -




If you would like to gain these benefits
BOOK YOU FIRST FREE CLASS TODAY!
CLICK HERE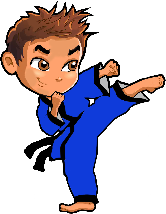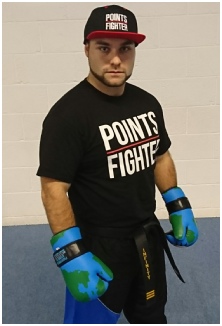 21/07/2019 - Infinity Bash Up Interclub
We were very excited to host our annual Infinity Bash Up Interclub on Sunday 21st July. Infinity welcomed Gar Davey's Torfaen Dragons from Wales, Dave Griffiths GMAC from Redruth and Shane Blackburn's Dorset Lau Gar. The day was full of amazing matches made up from beginner fighters gaining vital stress-free mat time experience. On the day we held a raffle to raise money to support our team competing at the ISKA World Championships in Ireland, which raised a grand total of £150 thank you everyone who bought tickets. Overall the day was fully enjoyed by all and everyone went home with a medal or trophy, Well done!
We would like take this opportunity to thank Gary, Dave and Shane for their continued support, to all the club helpers and volunteers who helped out on the day, we couldn't have hosted it without you.

15/09/2019 - WUMA English Championships
Four students from Infinity Martial Arts Yeovil travelled to Worcerster on Sunday 15th September to compete in the WUMA English Championships. Aiden Male and Luke 'Wonderboy' Gates competed in the Musical Forms divisions both earning the top spot and becoming WUMA English Champions.

Ollie 'Killer' Bees entered both the -135cm and -145cm divisions in Points-Fighting taking two gold medals in the process and fighting his heart out to bring back a 2nd place and 1st place trophy adding another English title to his name.

August Masionis fought tremendously hard against tough opposition in both Points and Light-Continuous fighting gaining two well deserving bronze medals.

Well done team your hard work and dedication to training is really paying off.