Contact Us
Infinity Martial Arts, Unit 4-6 Artillery Road, Lufton Trading Estate, Yeovil, Somerset BA22 8RP
+44 (0)1963 440742 (Daytime)
+44 (0)786 506 2234 (Anytime)
Info@infinitymartialarts.co.uk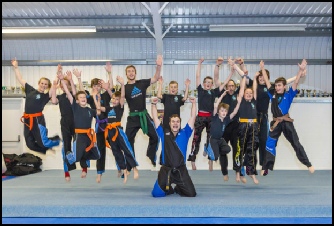 Welcome to the official Infinity Martial Arts Yeovil website. We are the No.1 Freestyle Martial Arts club in Somerset. Founded by British, European and 5 times World Champion Joe Hallett.
Offering a wide range of Martial Arts classes at our fully equipped facility for Children from ages 4 years+ and Adults. We welcome all abilities including first time beginners. Our friendly instructors will support you throughout your journey to become a better you and reach your personal goals.
Infinity Martial Arts delivers a warm, safe and family friendly training atmosphere for everyone. There is always room for new members and we are excited for you to join the Infinity family.
Enjoy viewing our website and if you have any further questions about our classes please contact us and we will happily answer them.
We hope to see you at one of our classes very soon.
PLUS YOU MAKE NEW FRIENDS AND MOST IMPORTANTLY HAVE FUN WHILST TRAINING
* RESPECT
* SELF-CONFIDENCE
* DISCIPLINE
* FITNESS
* STRENGTH
* CO-ORDINATION
* CONCENTRATION
* BEHAVIOUR
* BALANCE
* WEIGHT LOSS




WHY TRAIN IN MARTIAL ARTS?
There are many physical and mental health benefits from training in Martial Arts including -




If you would like to gain these benefits
BOOK YOU FIRST FREE CLASS TODAY!
CLICK HERE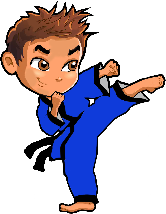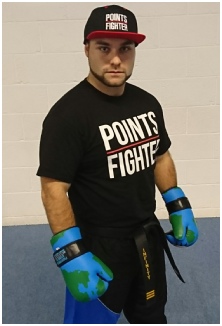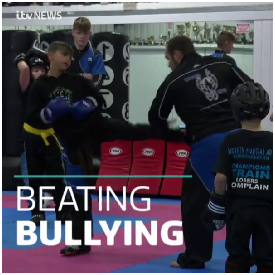 26/01/2020 - The WON - Watford Open Nationals
The Infinity Martial Arts fighting squad kick started their 2020 competition run on Sunday 26th January at one of the biggest and toughest tournaments in the UK, The WON - Watford Open Nationals. Three members took up the challenge Jessie-Lee Jessopp, Ollie Bees and August Masionis travelling to Aylesbury.
Jessie-Lee smashed it in her light-contact division taking 1st place and then she brought home a silver medal in points fighting. August Masionis took on all comers and took the top spot on the podium . Last but very much not least Ollie Bees won his first fight in one of the biggest divisions on the day. Sadly lost his second fight but he has learnt so much for next time.
Overall it was a great first outing for the team become top 22 team on the medal tally out of over 100 teams with only three competitors. Well done to Dave and Becky Ryan for hosting a great event.
09/02/2020 - Torfaen Dragons Challenge
On Sunday 9th February three students from Infinity Martial Arts fought through the bad weather on the roads to attend the Torfaen Dragons challenge in Wales hosted by good friend Gary Davey. Students Daniel Lowe, Jessie-Lee Jessopp and Ollie Bees all competed in the tournament. Daniel and Ollie each took a well deserving bronze medals in their categories. Jessie-Lee did the double once again winning both points fighting and light contact divisions.

It was a great fun day with plenty of mat time for all the students. We would like to thank Gary for the invite, we are looking forward to the next one.
11/02/2020 - ITV West Country News Feature
We welcomed ITV West Country reporter Ben McGrail to the club on Tuesday 11th February for a live broadcast. The news show featured Infinity Martial Arts and its students and our fight against bullying. We are offering free classes to anyone experiencing bullying or have done in the past.

We have helped many children overcome bullying, building their confidence and teaching them the vital self-defence skills required to defend themselves.

Sensei Joe was heavily bullied at school and it was Martial Arts that got him through those hard times. He wants to help others going through the same issues he experienced with the power of Martial Arts.
If your child is being bullied and would like to take advantage of the free classes please get in contact with us.
HERE IS THE FULL VIDEO VIEWED BY OVER 25,000 PEOPLE!