Contact Us
Infinity Martial Arts, Unit 4-6 Artillery Road, Lufton Trading Estate, Yeovil, Somerset BA22 8RP
+44 (0)1963 440742 (Daytime)
+44 (0)786 506 2234 (Anytime)
Info@infinitymartialarts.co.uk










Infinity Martial Arts was founded by brother and sister duo, Joe and Ruth Hallett. Together they have trained with some of the best Martial Artists in the World. They have travelled across the globe competing at the highest level, winning numerous British, European championships and between them they hold a total of 11 World Titles. In 2007 they decided it was time to pass on their knowledge to the younger generation and create future champions. Infinity Martial Arts Yeovil was born.
Since its conception the club has grown and become Somerset's No.1 Freestyle Martial Arts club, teaching hundreds of students on a weekly basis across three different disciplines. Over the years Infinity Martial Arts has played host to many highly successful seminars with Martial Art superstars including Bellator MMA fighter Michael 'Venom' Page, UFC Veteran champion Ian 'The Machine' Freeman and the World famous Team Loopkicks just to name a few.

Infinity students have followed in the footsteps of Sensei Joe and Ruth competing on a monthly basis across the UK. A number of students have now earned places on the Team England Kickboxing squad under the guidance of their instructors. Waving the flag for the country and Infinity, students have travelled to Italy, Netherlands, Spain, Cyprus, Jamaica and Ireland earning a total of 13 World Titles. this list is growing every year.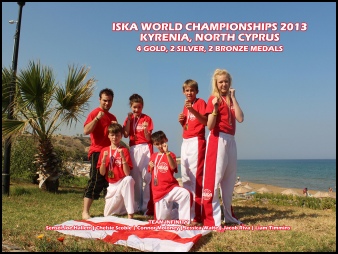 ISKA World Championships 2013 Kyrenia, North Cyprus
4 Gold, 2 Silver & 3 Bronze Medals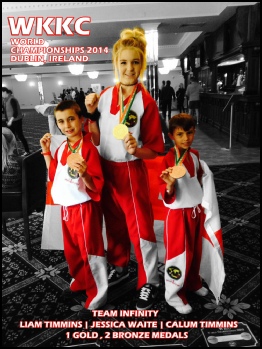 WKKC World Championships 2014
Dublin, Ireland
1 Gold &
2 Bronze Medals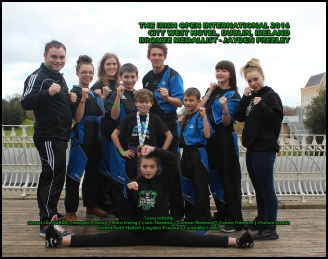 Irish Open International 2016
Dublin, Ireland
Bonze Medallist - Jayden Freeley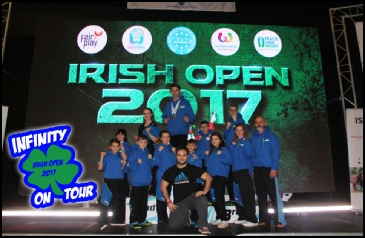 Irish Open International 2017
Dublin, Ireland
Silver & Bonze Medallist - Connor Moloney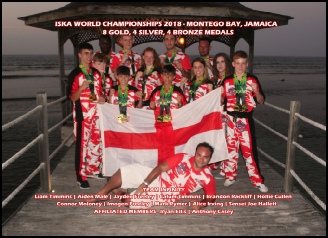 ISKA World Championships 2018
Montego Bay, Jamaica
8 Gold, 4 Silver & 4 Bronze Medals

At Infinity Martial Arts we pride ourselves on providing our students with the very best equipment on offer keeping up with the latest fitness trends and advancement in technology. Helping our students to achieve their goals whether it is reaching their next belt, shifting those extra pounds or becoming the next World Champion.
Our facility offers -
* A large 40 mm Jigsaw matted safety training floor
* 8 metre by 12 metre Gymnastic Sprung Floor
* Toilet and Changing Facilities
* Two full mirrored walls
* LED Circuit timer
* Freestanding Bags, Kick Shields, and Focus Mitts
* Agility Ladders, Cones, Hurdles, Dodge Balls and Reaction Balls
* Restriction Bands, Kettle Bells and Wrist/Ankle Weights
* Skipping Ropes, Climbing Rope and Battle Rope
* Sparring Safety Equipment
* Training weapons
* Crash Mats, Spring Board and Back Flick Top-Tumbler Aid
* Inflatable Launch Pad, Wall Incline and Tumbling Track
* HYKSO Boxing Tracker
* High Quality Sound System
* TV for analysing students' competition performances
* Fully stocked fridge of water and sports drinks
Not forgetting our fully qualified and supportive Instructor team who welcome everyone with a big smile :)


Our job is to help to inspire and motivate our students especially the younger generation. With this in mind we our proud owners of a full size Leonardo Ninja Turtle Statue, the only one in the UK courtesy of Paramount Pictures that greets you when you enter the club. We are also home to a Kung Fu Panda Model, Michelangelo Ninja Turtle Banner and a wall full of signed photos from Film Stars and Celebrities showing our students if you put your mind to it you can achieve your dreams!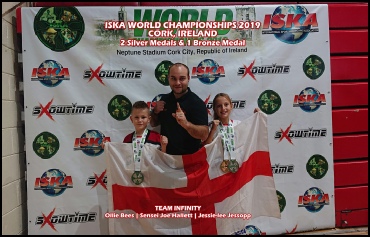 ISKA World Championships 2019
Cork, Ireland
2 Silver & 1 Bronze Medal